Live on a property that actually pays you to live there.

Zoned Ag Business with Highly Profitable
($70.00 per ounce
)
Pine Pollen Trees and Organic Soil...
If you Google "Pine Pollen", you will find this property comes with a Built in FREE Business opportunity by way of 100+ Mature Pine trees which annually produce many hundreds of pounds of Pine Pollen selling upwards 70.00 per oz
You also get 6 acres of Chemical Free Ground for Organic gardening or farming with a 1,500 sf workshop (gas / water / electric, fully insulated with natural gas furnace, thick concrete floor, and large full access doors).
No Green Thumb... Can you grow weeds?

Did you know… Dandelions are among the most expensive items in the grocery store. Dried sell as a no-caffeine coffee substitute for $32.00 a pound.
Dandelions out-price prime rib, swordfish and lobster.
They appear in produce and other sections, and even at health food and liquor stores. Many other Profitable Organic Medicinal weeds can grow here including Milk / Bull Thistle, Stinging Nettle all more, all easy to grow and more lucrative than food crops. They can make more cookie cuter homes but not more unpolluted land and in a tight economy with high demand for nature healthy foods this can be a all natural gold mine for you.
Live and Work on the Same Property
Have Your Home Based Business Pay Off Your Mortgage
Don't Pay Rent to Others... Pay Yourself!
Country Style Living within City Limits Close to All You Need Where Lockport meets New Lenox.
Suburban cookie cutter sub-division homes with no land are a dime a dozen. This is Private, Secluded and Unique.
Hidden behind 100 Mature Christmas Trees and 1,500 feet away from the road is a home perfect for living and working.
Tired of Bumper to Bumper Traffic, Wasting Your Life Driving to Work, Buying Gas?
Live & Work Here, Raise a Family, Grow Your Own Healthy Food!



Your Own Private Court Yard, 2.5 acres with 100 Money Making (pine pollen) Pine Trees


Your Tall Trees Rest on a Six Foot High Burm, a Natural Fence


This property is large enough for two homes on it with plenty of space left over as my neighbors have done with theirs
Grow high income producing specialized medicinal plants or leave the grass grow sell for fuel pellets or animal feed.

---

Best Property Value
There are smaller homes and properties selling for more with far less to offer in the area and few that are comparable.
Here you get a convenient location with privacy, income potential producing property and plenty of space and nature to live comfortably.
You will not find more for less.

I was seldom able to see an opportunity until it had ceased to be one. ~Mark Twain
Opportunities are never lost; someone will take the one you miss. ~Mark Twain.

---


Panoramic View out South Window of Parking lot and Closest Neighbor and Inside Front Yard / Courtyard
It is hard to believe this peaceful seclusion is surrounded by major shopping, great schools, major hospital and highways.
Straight out left side of trees dark land area white building is the New to be Country's First Zero Energy Estate Homes Community.
Life is all about choices and generally choices are made based on what you know to choose from. But as they say, "you don't know what you don't know" however once you do know something new it comes down to what are you going to do about it, if anything. Possibly this page can help you with some new information and a choice better suited for the new life you want to live.
OVERVIEW:
Self Employed / Work From Home? Plenty of room for that here with a Finished separate detached 1,500 square foot work shop / office area, gas, electric, water, thick concrete floors and heavily insulated including the overhead doors. Or, you can use the lower / upper level of the house for office space which has plenty of room. Pay yourself rent not someone else... and have your business or work at home job pay off your own mortgage and not someone else's while taking advantage of all those tax benefits. You have plenty of space for office area and workshop with a large paved parking area you can turn a truck around in.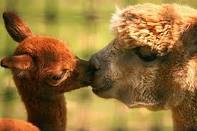 Living Space? Large house(aprox 1,000 sf per floor) with open front porch and 2.5 acre courtyard surrounded by tons of large pine trees as natures fence between you and the outside world. Full finished lower level with it's own separate entry, main floor,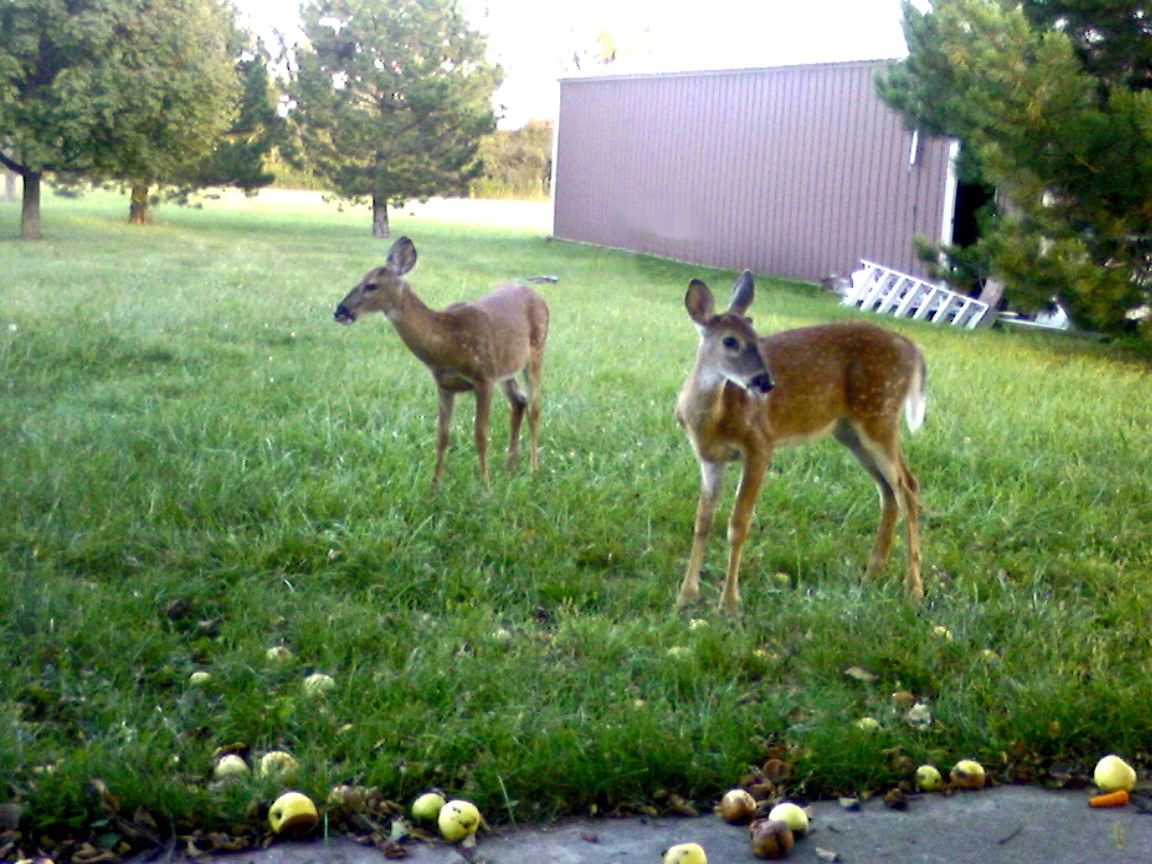 and top level finished. House has 10 rooms, 5 bed, 2 bath, and a started but not finished bathroom on lower level to make it 3 baths when done.

Have breakfast on the totally enclosed fully windowed heated back porch with 180 degree floor to ceiling view of trees and nature or enjoy the rare and lovely Alpacas run around at the neighbors acreage or some deer that may drop in on you.
FREE Food: Nature & Grow Your Own Food? My garden area grows hundreds of healthy organic vegetable plants each season enough to feed you for FREE all year round until next years garden. If you want more, you have six acres to do that with. Plenty of birds and wild life to make get you grounded and unplugged from the concrete jungle. Come home and relax. Have a drink on the sky chairs and watch the sunset, or have a bon fire at night with the family or friends. I can show you how to grow food here year round see below.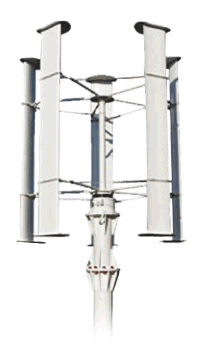 Off the Grid? This property can give you FREE heat and electric, no utilities bills (see more below). And with your own very deep well (good Free water from Lake Michigan basin aquifer) and septic system and land for food, it would not take much for you to get totally off the grid with some solar panels, wind generator, or ground source thermal work or other easier choices I will share with you below. In fact, two properties away they are building the country's first >> "Net Zero Energy Community" with each home on a tiny lot selling for far more than all included here.
This property and large out building can provide for you and your family most all you need to live well and survive if things in the outside world fell apart and for free too. See more below.
Cool Neighbors: Unlike many other places everyone knows everyone here and keeps an open eye for one another needing help and property security. Everyone also understands the work at home concept too. With open space like this and knowing your neighbors (unlike in the city) its safe and comforting when we hear target practice which we all have enough land for.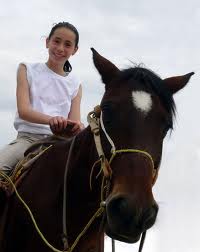 Horses, Pets, Animals: Like horses? Have Pets? Not only can you have them here, they will love it too! There is plenty of land to have and ride a horse around here and up the street there is a horse stable and forests trails. Our understanding is so long as you don't add any existing structures for them you can have as many as you want with what structures you have. Now with the 1,500 sq ft insulated building with utilities that should cover your needs... Wouldn't you think?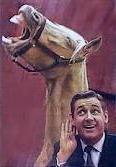 This is NOT cookie cutter style sub-division living.
Live Healthy in Open Space with Nature Stress Free.
Click Picture to Enlarge Greater Chicago land View.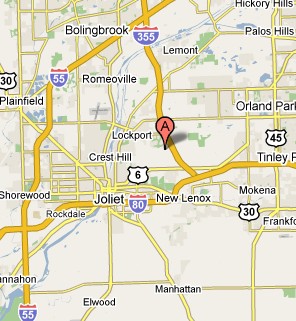 CLOSE BY
Close to All Major Transportation Arteries; Metra, NS I-355 - EW I80 - SW I-55
Newly Built State of the Art Silver Cross Hospital .
the Countries soon to be built Largest Outdoor Shopping Mall.
the Countries First Energy Efficient High End Zero Homes Community.
top schools in the area.
All this and more will both retain and increase your property value
>> 1/4 Mile Walk to Lower Spring Forest Preserve
>> 2.4 Miles to Silver Cross Hospital- 100 Top National Award Winner for Healthcare
>> Within 3 Miles of Train Station (Two Metra Lines)
>> 4.9 Miles to Lockport - Incorporated 1853
>> 5.3 Miles to Joliet - Incorporated 1852
>> 5.6 Miles to Downtown New Lenox - Incorporated 1946
>> 5.9 Miles to Town Center - 72 Acre Development of Offices And Retail Shops
>> 6.2 Miles to Homer Glen - Incorporated 2001
>> Located Near I-355, I-80 and Route 30
Before we go any further let me get this out of the way.
Qualified Buyers
,
you have to be already pre-qualified by a lender of this size purchase for an appointment, or prove cash buyer status, or have a current equivalent $ property under sales contract now and ready for you next house after closing.
Unqualified Window Shoppers:
without the "CURRENT" resources to make this type purchase will not get an appointment to view. NO exceptions.
Realtors
,
if you have a
"Qualified"
buyer we can talk scheduling a showing and other matters as needed so I am open to working with a realtor but NOT listing with. Here is a current Realtors Property Information sheet of the website to print our for your buyers in pdf >
southwestofchicago.pdf
<
Investors,
This property is worth your developing or purchase for long term rental income.
State: Illinois
City: New Lenox with Lockport mailing address
Zip Code: 60441
County: Will Township: Homer
Fair Market Sale Price: 429,900.00

There are different style homes on very small lots selling for less and even more in the area if that is what you want? But in searching the local area for all that is for sale here including 4,500 SF, acreage 6, trees, privacy, house, additional finished building, with potential of property use and income I have found none that compare; either by realtor / MLS or sale by owner. Look for yourself, if you find it let me know. 

All this is being sold under FMV Fair Market Value which gives you then even more of an opportunity to be happy with. But the price may go up after the Grand Opening of the Zero Energy Community next door in July.




You are buying a lot more than home, workshop, and a lot of land here. You are getting a lifestyle, Peacefulness, independence, Self Sufficiency, Privacy, Nature, and Peace of Mind Knowing you have Room to Grow to Your Own Changing Needs.

Lot Size: 6 Acres
Dimensions: 1435X14X692X321X741X323
Over 130 Max Size Truck Loads of dirt make up the 6 ft high specially made burm surrounding the total front and front side of the property. It had a hundred Christmas trees planted on top giving you a totally natural privacy fence with a 2.5 acre courtyard to enjoy off your private porch. This is NOT cookie cutter sub-division living.

House 1.5 Story, 42 x 26 id
Year Built: 1988
Aprox: 3,000 sf 1k per floor + Full Basement
Basement Full Finished: Garden Level with walk out.
Frame, Cedar, Painted

Main Level
Living Room 22X16
Kitchen 13X10
Breakfast Room 13X10
Master Bedroom 14X10
2nd Bedroom 14X10
Bathroom 11 x 6
West Outdoor open porch 30 x 10
Sun Room East Enclosed heated porch 20 x 10

2nd Level
3rd Bedroom 14X12
4th Bedroom 21X12
Bathroom

Lower Level
Garden Level with walk out.
Rooms finished all but bath.
Family Room 28 x 26
5th Bdrm 14X14 Basement
Bathroom started, unfinished
Laundry 8X15
Storage Room

Out Building - Work Shop - Garage
Steel Building
1,500 sf
Concrete floor and aprons
Over head door, insulated
Sliding rear door, insulated
water, electric, gas furnace

Other:
Brand New Roof 2010 transferable warranty.
Driveway stone, but parking huge area paved
Concrete Patio
Heating: Natural Gas & Propane
Tank less elect Water Heater & Nat Gas Water Heater
Water: Well-Private
Sewer: Septic-Private
Has Chimney Ported for Fireplace or Wood Stove
City: garbage service
Air Cond: Central Air
Amenities: Horse-Riding Area
Appliances: Oven/Range, Dishwasher,
Refrigerator, Washer, Dryer, Deep Freezer
Attic: Finished
Basement: Full, Walkout, Finished, Exterior Access
Zoned: Agricultural
Tax $9,285.60




The Work Shop / Office Building has gas / water / electric, natural gas furnace, is fully insulated, has heavy duty painted 1/2 plywood interior walls, extra thick concrete floor, over head front door, side walk-in door and large rear slide door, with concrete apron and large paved parking area for cars and trucks. Also, the upper supports are triple thick which means this building is solid, quite, and does not move or sway even in the strongest winds. You can add windows or expand building up and out for additional growth space if needed. Why drive to work when you can just walk?
Click Picture to enlarge in new window.

Highly Productive Apple Tree Just Outside Your Door.

Sun Room Porch Has Full Storage Area Underneath.





| | |
| --- | --- |
| Garden Level Basement Lets All the Light & View In. Another Great Office Area or Recreation Family Room. Size 28 ft x 26 ft | The Chimney Port Shown also exists on main floor to but sealed. So you can have a fireplace or wood burning stove in 2 zones. |
| To Watch This Video, Allow Add On if your browser asks, Click Yes. | Click Photo to Compare Average Sub-division Lot Size to this property in Yellow Circle. |
© copyright southwestofchicago.info - All rights reserved.